Ann and Richard's "new" home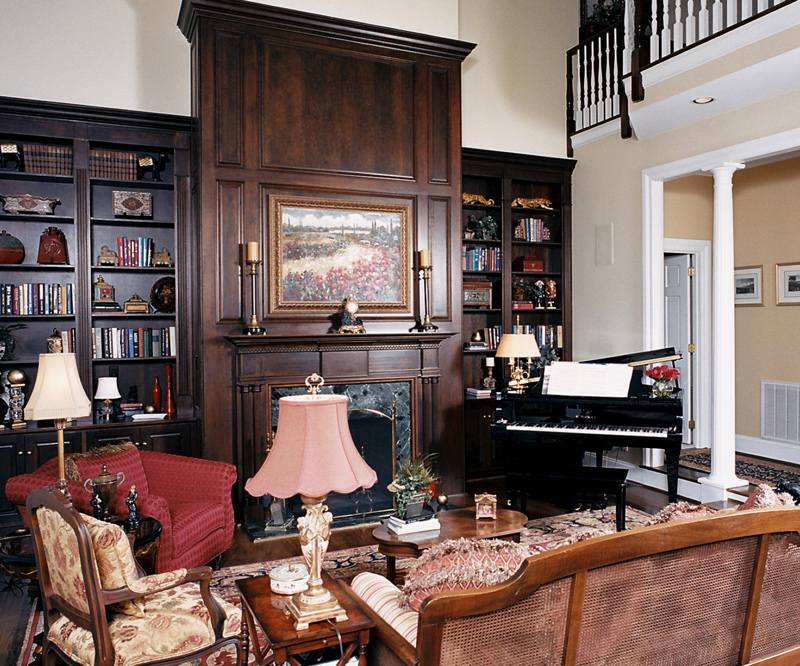 The living room of this beautiful Morrocroft home is graced with Ann's mother's sofa, a handsome cane-backed antique. Ann remembered it being upholstered in a velvet stripe when she was young. I found this fabric of mustard and deep rust tone velvet stripes and, as you can see in the lower picture, mixed it with a diamond pattern, a larger stripe and a beautiful jacquard that Ann found. Lush trims added to the mix. We also used the jacquard on two small chairs. This room was a true collaboration between clients and designer. As Ann would say "We'd find something we liked and tell Tandy to make it work and she would!" Lots of accessories were added to the bookcases.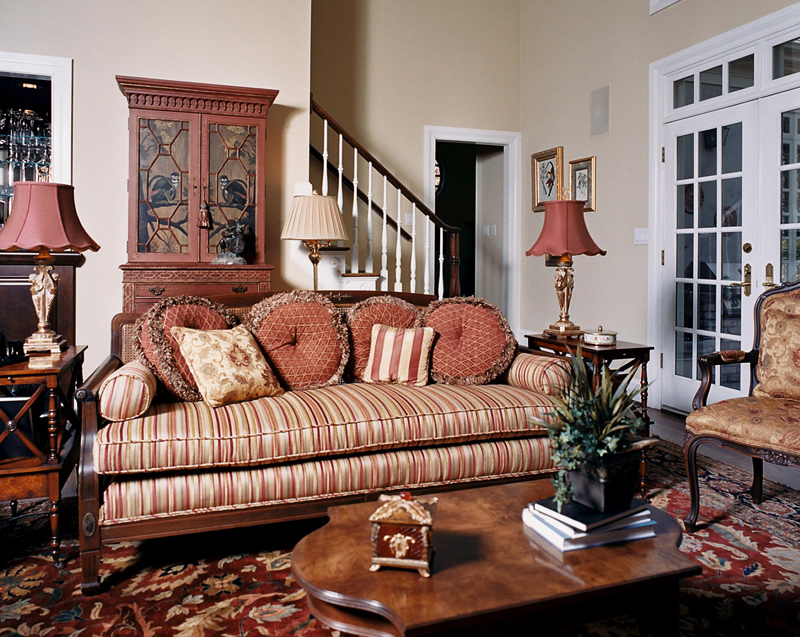 The library and master bedroom provide a cozy sanctuary at the end of the day. Favorite chairs were recovered in lemony chenille, an accent color taken from the rug. The bookcases, like the ones in the living room, were again a fun project using my clients accessories and books and a couple of carloads of additional pieces.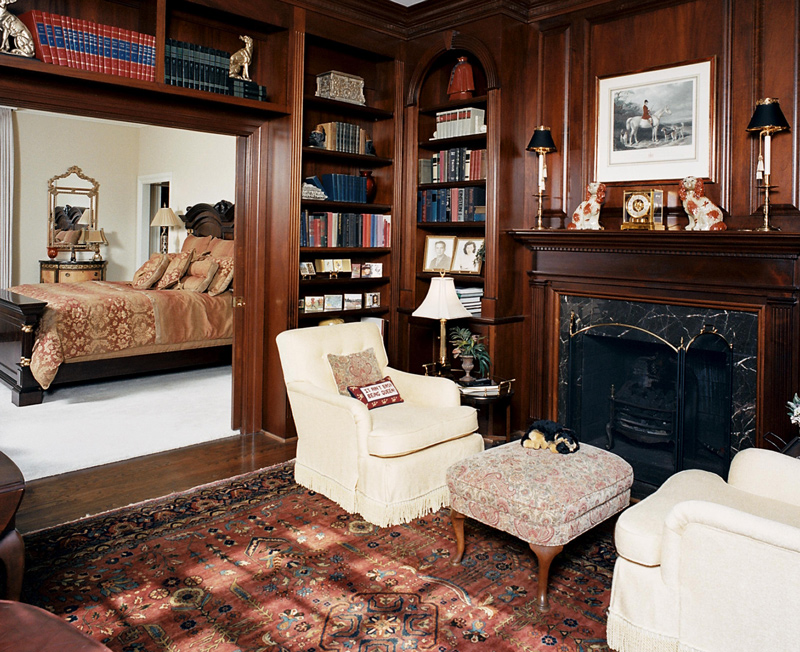 "Elegant" describes this dining room furnished in classic style with Century furniture. The custom floral arrangement reflects the colors in the oriental rug.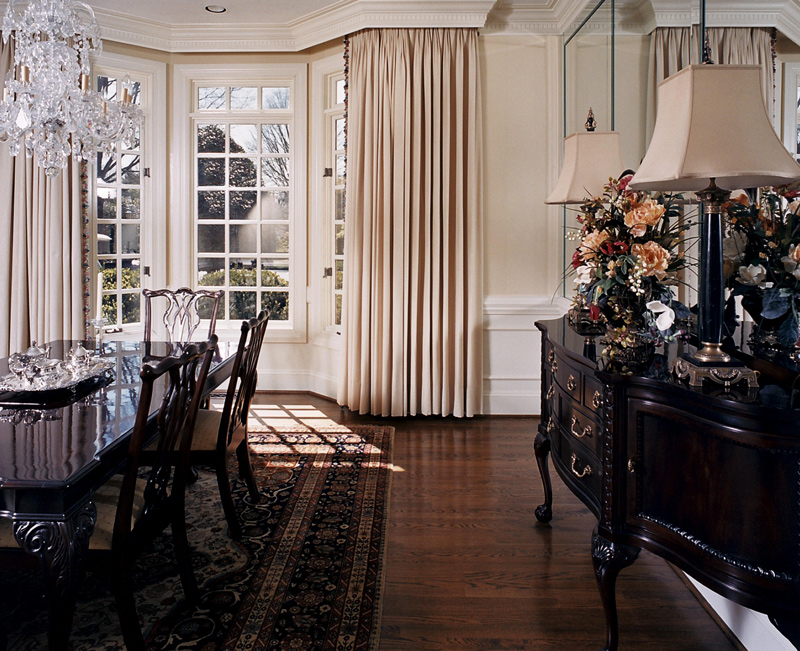 The kitchen and "keeping room" experienced the greatest change with a complete remake of the kitchen. Dining can be as formal or casual as the client's moods dictate.